Two excellent accommodations in Copenhagen.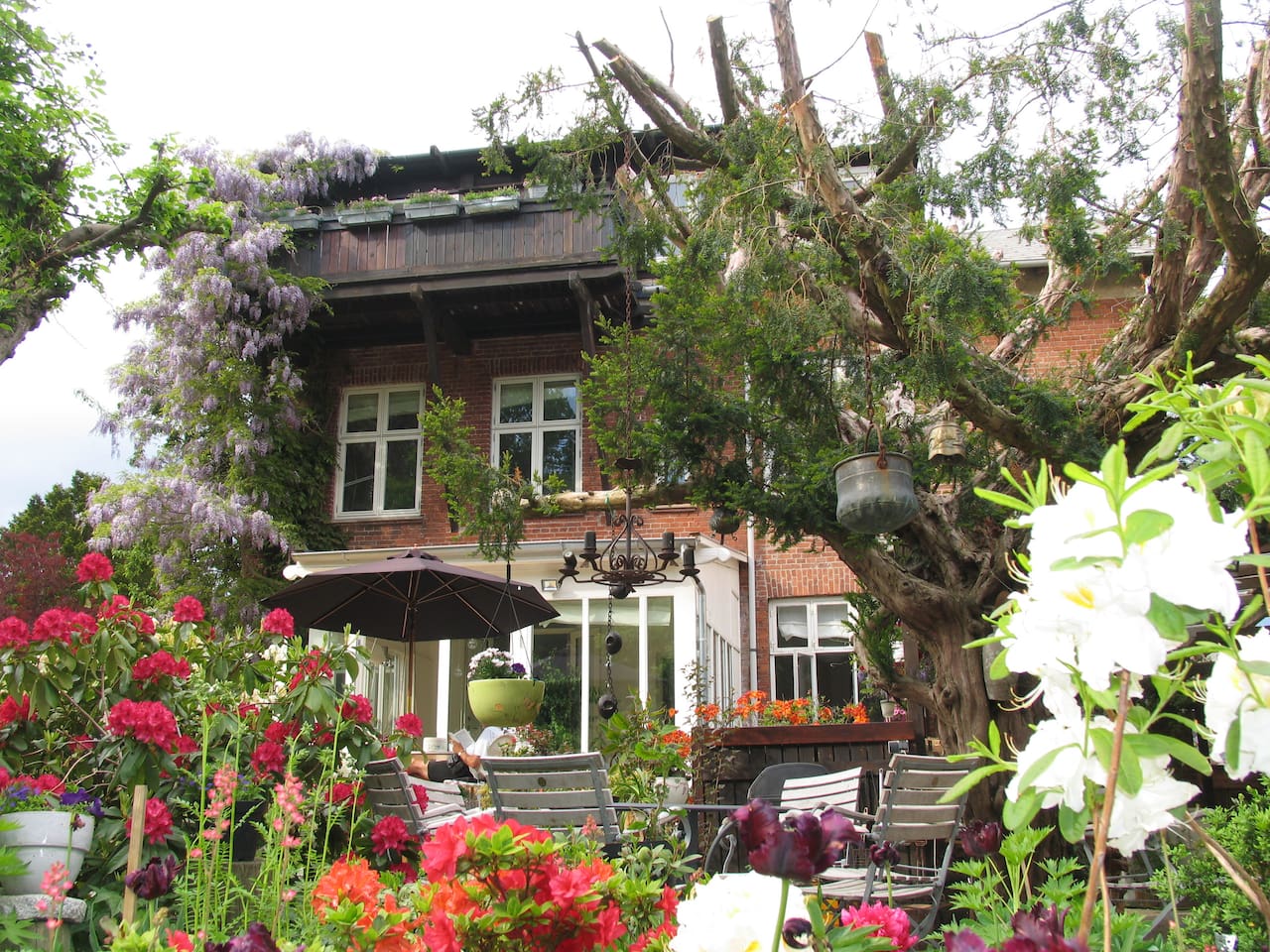 Both accommodations are situated in a private Patricia Villa just north of Copenhagen in the exclusive, peaceful and safe area of Charlottenlund. You find free and unlimited parking in front of the house.
It is very easy to get to the house by public transport from the airport and from the central railway station. Likewise it is easy and fast to get to the center of Copenhagen from the house.
You can not book directly from this site – instead I refer you to Airbnb.
This makes good sense. Airbnb has made an excellent platform which gives guests as well as hosts  economic security – and it saves me from an awful lot of administrative hassle.
I can concentrate on being nice to you instead of looking for your purse. You do not need to take my words for the quality of the accommodations – you can read the comments by other guests.
Check the various pages for:
Choice between the two accommodations
Accommodation photos
Comments by previous guests
Views of the garden
Detailed directions on getting here
---
Before you leave this site:
Beware – the site name copenhagenaccomodation.com is easy to remember – but you also have to remember misspelling accomodation using a single 'm'.
You can make instant booking of the accommodations following the links at the end of the page. Have a look at the pictures in this site to get an impression of what you are offered. By all means read what other guests had to say after they stayed in the house. Their opinions are more valuable to you than anything I write.
When you have seen the pages in this site you don't need to waist time on the posts – they are more or less identical.
---
Independent apartment with four beds:
Lux category – 1450 DKK (193 EURO)
Budget accommodation with one double bed and one single bed:
Upper budget category 950 DKK (126 EURO)